AIR WORKS LOGS MULTIPLE AWARD WINS AT 'WINGS INDIA 2022'
29 Mar 2022
Aviation major wins 'Best MRO Service Provider' and 'COVID 19 Business Continuity' Awards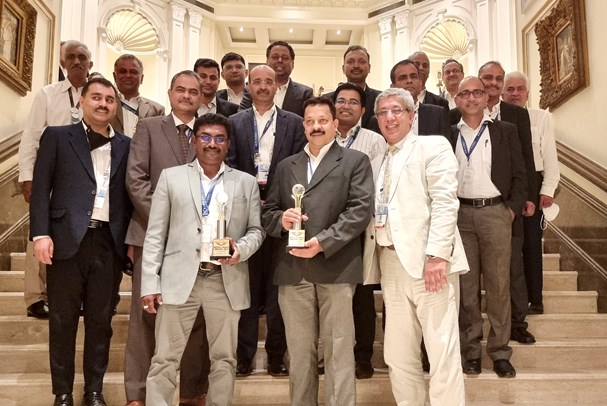 Air Works team poses with the trophies after collecting their twin awards at Wings India 2022 in HYD
DELHI/ NCR: India's largest independent MRO and aviation major, Air Works on Monday said the company has been adjudged the winner of two prestigious awards - Best MRO Service Provider Award and COVID 19 Business Continuity Award at 'Wings India 2022' - jointly organized by the Ministry of Civil Aviation (MoCA), Govt. of India and the Federation of Indian Chambers of Commerce and Industry (FICCI), from 24-27 March 2022.
Held biennially at Hyderabad, Wings India is Asia's largest event on civil aviation that integrates both Commercial and Business aviation, including helicopters. The event aims to become the most comprehensive platform for the Civil Aviation sector and witnesses vivid representation from the global aviation ecosystem comprising leading Airlines, Manufacturers, Investors, Vendors, Cargo, Space Industry, Banking Institutions, Skill Development Agencies and States and Union Territories of India.
The industry event also comprises Wings India Awards that are conferred upon Aviation-related Companies / Institutions / Organizations that have created benchmarks and made notable contributions in Civil Aviation in India, after a rigorous examination.
Shri Jyotiraditya Scindia, Hon'ble Minister of Civil Aviation, Govt. of India, and Chief Guest at the event, presented the twin awards to Mr. D Anand Bhaskar, Managing Director & CEO, Air Works Group at the glittering ceremony that witnessed participation from the entire civil aviation community including key Indian and global aviation brands as well as leading industry stalwarts.
Commenting on the twin wins, an excited Mr. D Anand Bhaskar, Managing Director & CEO of the Air Works Group said, "We are on top of the world after winning not one but two awards at this highly prestigious event. Being awarded at Wings India – by the Govt. of India, is a tribute to our commitment and zeal for aviation, our customer focus, and our industry renowned quality workmanship, that clearly differentiates Air Works from other service providers. Receiving the COVID 19 Business Continuity Award is a matter of pride for every individual at Air Works as it salutes our quintessential value of Never Saying No, and recognizes the effort of each and every colleague who stepped forward to deliver on our promise to our customers at the height of the pandemic, came up with innovative measures and at times sacrificing a lot, while bringing honor to the Group's ethos and reinforcing our value and relevance to our customers."
"This is the first time, we have received two MRO of the Year Awards within the same year, and this makes the whole moment extra special and worth cherishing.", he added. Only last month, Air Works received the 'Best MRO Achievement Award 2021' at ASSOCHAMs 13th Annual Conference cum Awards on Civil Aviation and Cargo.
India's civil aviation is among the fastest-growing aviation markets globally and contributes $72 bn to the country's GDP. The resumption of international travel this month will hasten the efforts of industry to come back to its heydays soon.
As the MRO Partner for Wings India 2022, Air Works participated in numerous industry roundtables and panel discussions covering the Business Aviation and helicopter ecosystem and the ambitions for the MRO industry in this decade.
Air Works is one of the most diversified MROs in the country with a pan-India presence in 28 locations with more than 1,400 employees. Reputed for excellent workmanship and attention to detail, Air Works is trusted by the aviation industry for its quality and reliability and has executed and delivered several industry and country-first projects in the field of aviation maintenance including structural works, avionics as well as design.
The Company with over 7 decades of legacy in the aviation sector has always stayed ahead of the curve by adopting cutting edge technology solutions that can effectively serve its clients.
ABOUT AIR WORKS GROUP
Established in 1951, Air Works Group is India's biggest and highly diversified independent MRO with the largest pan-India network presence across 27 cities. It is the preferred MRO partner to global aviation OEMs, aircraft owners/ operators (including fixed-wing & rotary-wing), lessors, airlines and the Indian Defense Services, offering a host of services including MRO and heavy checks, line maintenance, cabin interior solutions, exterior finishing and painting, avionics upgrades, integrations and retrofits, end-of-lease/ redelivery checks, maintenance training (CAR 147), and asset management services to domestic and international clients.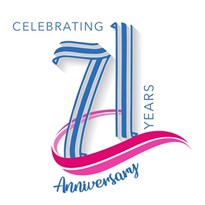 Specialized services such as avionics, component repairs and asset management services are offered via Group companies – SA Air Works and Acumen Aviation. Air Works undertakes base maintenance for ATR 42/72, A320 and B737 family of aircraft as well as medium and large business jets at its EASA and DGCA-certified facilities including Mumbai, Delhi, Hosur and Kochi, supported by duly certified, in-house shops. The Company also undertakes modification and assembly of rotary-wing aircraft and is an Authorized Service Centre (ASC) for Bell and Leonardo helicopters.
Air Works enjoys an impeccable reputation in the industry for proven capabilities, outstanding workmanship, quality, and an exceptional safety orientation. The Company takes immense pride in its 71-Year aviation legacy and a culture that accords paramount importance to customers, which has allowed it to successfully deliver several India-first and industry-first projects. For more details, visit https://www.airworks.aero