Avionics
An advanced cockpit is a safer cockpit
Avionics forms a key part of Air Works' portfolio of aviation engineering and maintenance services.
Anticipating the projected growth in India's aviation market with the objective of bringing the best and the most innovative global products, services and solutions in avionics design, together with integration, certification and support capabilities, to the Indian subcontinent, Air Works formed a Joint Venture (JV) - SA Air Works India - with Scandinavian Avionics (SA) - one of Europe's leading avionics companies, in 2010.
Today, SA Air Works (SAAW) is a dominant player with a significant market share in the regional aviation market. As a leading integrator as well as a turnkey avionics solution provider to customers in India from both Civil and Military aviation, leading Institutions, individuals and companies that own/ operate aircraft, including private or business jets and rotary wing (helicopters) machines, SA Air Works has delivered a significant number of high quality avionics upgrades and cockpit transitions in India, including customizations, ahead of time and highly cost effectively.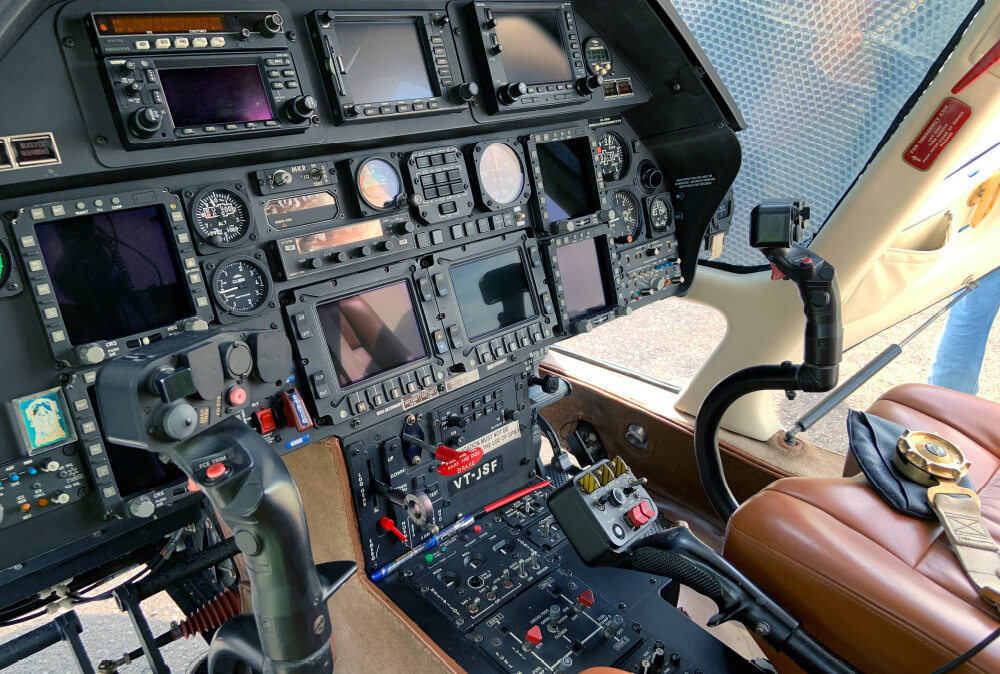 Avionics Locations

8 Cities, Third party sites with CAR145 approval
Customer Advantages
Comprehensive portfolio of Avionics solutions
Robust in-house design & engineering capability
Flexible, in sync with customer needs & priorities
Minimized grounding time