Firdous Sayed – Group Supervisor, Planning at Air Works looks shy and demure. But as they say, 'Don't judge a Book by its Cover!'
For behind that timid look are eyes that are observing every moment of your aircraft, ears that are listening to every sound your bird makes, a heart that understands your aircraft's yearning for flight and a steely mind that's already at work exploring the most appropriate solution to get you back in the air.
On International Women in Engineering Day 2022, having managed to get her away from her desk with great difficulty, we're proud to bring you a quick chat with her where she shares the highlights of her engineering career, what makes her successful and her advice for women to embrace engineering and shine in aviation.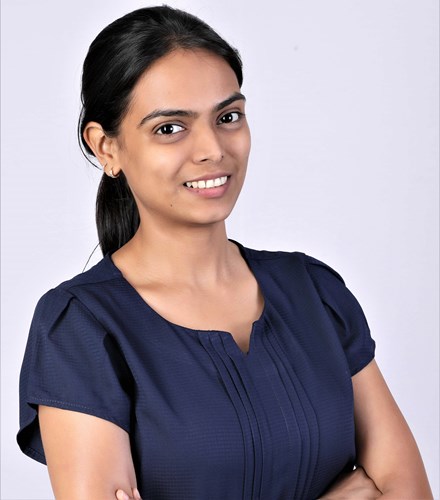 What drew you to Engineering and Aviation?
Right from my childhood I was drawn towards Aviation. Eventually, a good PCM [Physics, Chemistry & Mathematics] score in my Higher Secondary allowed me to pursue my interest in Engineering. However, I wasn't keen to pursue typical courses such as Electrical/ Mechanical/ Civil Engineering etc. and while exploring various paths, I came across an article that outlined Engineering opportunities in the aviation industry, which caught my eye.
A tougher challenge however was convincing my larger family for it, as I was the first girl in my family to step out of home for studies & employment, and would also be staying all alone in a completely new city. However, I stuck to my resolve and ultimately prevailed, which enabled me to follow my passion, and eventually become an aircraft maintenance engineer. I am indebted to my parents for their support and encouragement and for believing in my dreams.
Describe your Aviation & engineering journey with an insight into your current role at Air Works?
On completion of my studies from Flytech Aviation Academy, Hyderabad, I did my OJT [On-the-Job-Training] with Kingfisher Airlines. Following Kingfisher's unfortunate closure in 2012 and the resulting scenario where skilled AMEs became surplus, I moved to Wipro, into a Pilot project that offered backend technical support to a leading commercial airline in the USA, honing my learning in areas of documentation, filing, information classification and maintenance planning etc. My engineering orientation proved to be an asset, helping me speedily gain much-needed knowledge on critical supporting issues and other compliances that drive day-to-day business operations. All of this formed the foundation of my Planning career at Air Works wef 2014, where I have been since.
Today, as Group Supervisor, I am the Single Point Of Contact (SPOC) for customers who own assets from Textron Aviation and Gulfstream. My responsibilities require me to find quick solutions to customer AOGs, as well as plan & provision manpower, arrange tools and any/all other resources required for scheduled / unscheduled maintenance in close coordination with the customer and various departments of the organisation to get these big birds back into the air. I also supervise the base maintenance projects at Air Works, Mumbai for AMC and non-AMC customers operating the Textron / Gulfstream fleet.
To what extent does your role allow you to innovate and invent. How have you been able to apply your Engineering experience for improvements at Air Works?
MRO work allows limited scope for innovations or inventions in terms of aircraft maintenance. Given the rigorous regulations due to the intense focus on safety, our role involves resolving problems in pre-defined/ pre-approved ways, as defined by leading aviation OEMs. Even emerging problems have to be first reported and subsequently, the solution has to be approved by the OEM, to remove the element of chance from the equation completely.
Most innovations in our business are therefore process-oriented, impacting Turn Around Time, service levels, and costs, which creates service differentiation. Such a case included the restructuring of the Planning Department and was brought about by us in Mumbai. It involved the introduction of the concept of a SPOC (Single Point of Contact) for customers & the OEMs which transformed our way of working, empowering customers and optimizing functioning – for end users.
Your most memorable moment(s) at Air Works?
One such unforgettable moment which holds pride for me includes my being designated as the SPOC for an esteemed customer, for the very first at Air Works, to smoothen operations and service delivery. Being a pilot initiative there were no precedent. Operating in an uncharted territory was therefore highly demanding yet an incredibly exciting opportunity. Despite its trials, I handled the responsibility with complete grace and patience, giving it my very best as a woman. My prior engineering experience with an airline and my communication skills came handy, helping me to not just win the customer's trust but also that of my seniors.
Again in 2016, I was proud to be nominated in the team that undertook a prestigious project for the Indian Air Force (IAF). My role was highly challenging and extremely arduous and involved drafting the modification leaflet (mod-leaflet) which would later serve as the core reference manual for the IAF. This meant capturing every possible detail of the engineering team on the field without exceptions. It wasn't something I had done earlier but I persisted and eventually, submitting the leaflet to the IAF authorities for approval was an extremely proud moment for me as part of my service to the nation. The approval and accompanying appreciation boosted my confidence immensely.
From your point of view, what can be done to get more women to embrace Engineering? Also, what kind of opportunities are available for women in this domain?
I have found Engineering to be as easy or as difficult as any other profession. Yes, one does need to have an aptitude for it to an extent including passion or keen interest in aviation as this helps one navigate the journey. But what is more important is for women to first cast away age-old stigmas or any fear of engineering from their mindsets. Self-determination solves half the problem, and with a supportive family, even the other half is taken care of. One needs to have conviction and listen to them self than to the society at large.
Fortunately, the aviation industry including Air Works, welcome women engineers offering equal opportunities with the chance to grab and excel in any of the various areas that needs their expertise. Post their engineering, women have the choice of either becoming a certified engineer, or to deploy this knowledge in other roles such as Planning, CAMO, Stores, Quality, Workshops, and even Business development, each of which is equally important for an organization, and can be immensely satisfying.
I enjoy my work and the everyday challenges it brings that make it exciting. There is so much to learn every day via different situations that one gets thrown in. As a woman, I enjoy advantages such as being determined, more disciplined in follow ups and closures, and being able to multitask relatively easily but with enough focus on every aspect. Women are also gifted with greater patience which is a boon when dealing with demanding customers and challenging situations.
Having nearly spent a decade at Air Works, how do you find its culture and work environment and how has it influenced you?
Air Works is renowned in the aviation industry for its domain expertise and workmanship. Here, gender equality is the mantra and responsibilities are accorded as per the calibre of the employee. We don't have to either wait for opportunities or to prove our work basis our gender. This helps one to focus on the core job, helping achieve timebound results and job satisfaction. In my view Air Works is a great place to learn and grow for women employees.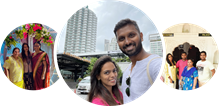 My personal journey in the organization has been remarkable. I have grown and matured, professionally and personally, given the opportunities, encouragement and the empowerment I have received to manage them. While I have transformed from a carefree young recruit to a responsible aviation expert but maintaining the delicate balance between Never Letting Go yet Fly Assured is what I have learnt at Air Works.